Usage and Importance of Nanoparticle in Radiotherapy
Keywords:
Nanoparticle, radiotherapy
Abstract
One of the treatment methods of cancer disease is radiotherapy like surgery and chemotherapy. The aim in radiotherapy is to protect the surrounding healthy tissues from the harmful effects of radiation as much as possible while giving a high dose to the target organ. For this reason, tolerance doses of each organ should be followed and these doses should not be exceeded during the treatment phase. Some types of cancer do not respond to radiation, such cells are called radiation resistant cells. It is important for the success of the treatment to be able to give the dose that can cause radiation damage to the cell. The size of the dose given is important both in terms of not exceeding the tolerance dose of healthy adjacent tissues and in terms of the possibility of secondary cancer. Alternative methods have been sought to increase the effectiveness of the radiation dose given in the treatment. Recent developments in nanotechnology and its applications in the field of radiotherapy are exciting. The nanoparticle makes it possible to treat resistant tumors with its dose sensitivity in the diseased area and at the same time its dose-increasing effect.The purpose of this short review is to give information about some nanoparticle types and their applicability in radiotherapy. Some studies on nanoparticles such as gold, platinum and titanium were compiled and their applications were discussed.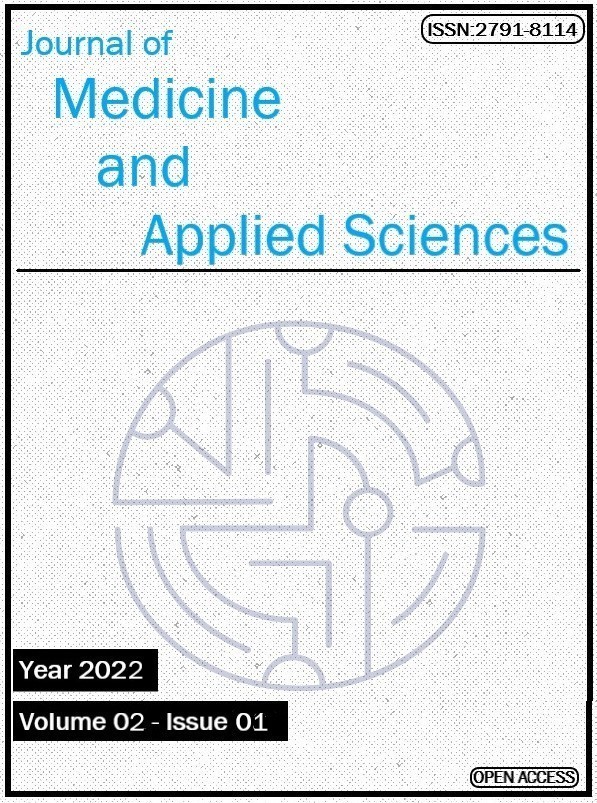 Downloads
How to Cite
Ünal Karabey, A., Karabey, M. S. ., Gündoğdu, Özcan, & Aksu, M. G. (2022). Usage and Importance of Nanoparticle in Radiotherapy. Journal of Medicine and Applied Sciences, 2(1), 21–28. Retrieved from https://medappsci.com/index.php/jmas/article/view/68
License
Copyright (c) 2022 Journal of Medicine and Applied Sciences
This work is licensed under a Creative Commons Attribution-NonCommercial-NoDerivatives 4.0 International License.