A Rare Case: Herlyn-Werner-Wunderlich Syndrome
Nadir Bir Olgu: Herlyn-Werner Wunderlich Sendromu
Keywords:
Herlyn-Werner-Wunderlich, Renal agenesis, Magnetic Resonance Imaging, Pelvic pain
Abstract
Herlyn-Werner Wunderlich syndrome is a rare congenital urogenital anomaly involving mullerian duct and wolfian structures. It is characterized by didelphys uterus, obstructed hemivagina and ipsilateral renal agenesis. This entity is also known as obstructed hemivagina and ipsilateral renal anomaly (OHVIRA). The clinical presentation is the mass effect and pelvic pain caused by hydrometrocolpos secondary to obstructed hemivagina. Menstruation delays the diagnosis in cases with incomplete vaginal septal. Endometriosis and pelvic adhesions are complications that can be seen in the future. Ultrasonography (USG) and Magnetik resonans imaging (MRI) are extremely useful for diagnosis.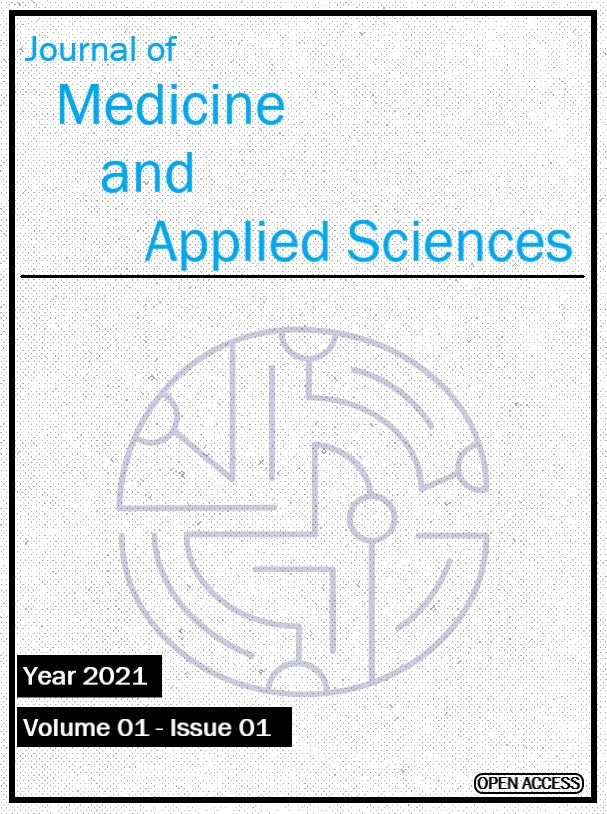 Downloads
How to Cite
Özgökçe, M., Durmaz, F., Dündar, İlyas, & Türko, E. (2021). A Rare Case: Herlyn-Werner-Wunderlich Syndrome: Nadir Bir Olgu: Herlyn-Werner Wunderlich Sendromu. Journal of Medicine and Applied Sciences, 1(1), 21–24. Retrieved from https://medappsci.com/index.php/jmas/article/view/57
License
Copyright (c) 2021 Journal of Medicine and Applied Sciences
This work is licensed under a Creative Commons Attribution-NonCommercial-NoDerivatives 4.0 International License.