Attitude towards Organ Donation in North Cyprus
Keywords:
Organ donation, organ transplant, attitudes, knowledge, North Cyprus
Abstract
Organ transplant has been the subject of much attention; unfortunately, relatively little has been published regarding the issue. Organ transplantation is a successful treatment method against irreversible vital organ failures. According to the U.S government on information regarding organ donation and transplant, more than 119,000 people are on the national waiting list and the number keeps growing. This study aims to determine the level of knowledge and attitude towards organ donation and transplant. A cross-sectional study with self-administered questionnaires were distributed in North Cyprus which comprise of 5 districts; Nicosia, Gazimagusa, Girne, Guzelyurt and Iskele. 384 participants were reached using proportional stratified random sampling. Among 337 respondents, 83.1% stated they were in favor of organ donation and the rate of respondents who were willing to donate was 78.9%. Willingness to donate showed a significant relationship with younger age (p=0.034) and male gender (p=0.025) but not with other variables. Of the respondents, 74.5% stated that they will agree to organ donation after their death, while only 48.7% stated they could be donors whilst alive. 89% of participants were in favor of the public becoming better informed about organ donation and transplant. Educating and motivating the public and increasing awareness of organ donation is important to increase the community's knowledge.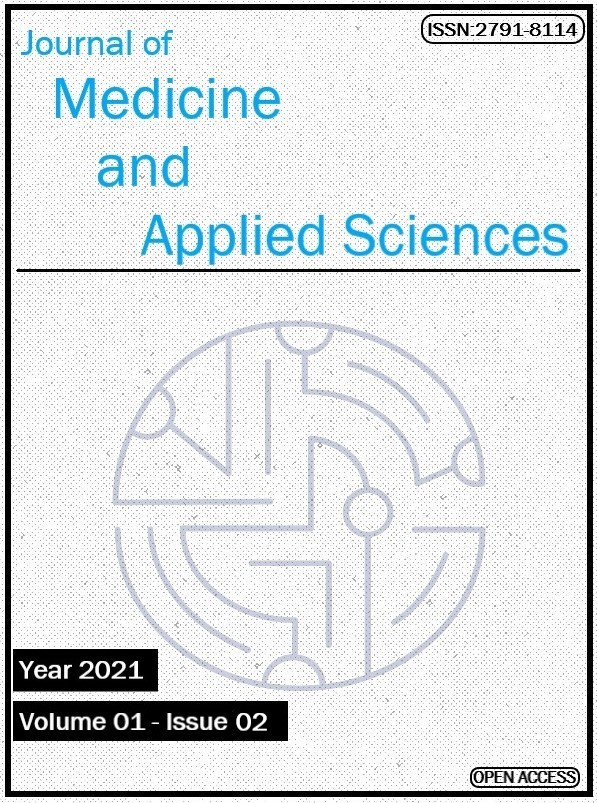 Downloads
How to Cite
Sulaiman, T., Sawah, E., Sohail, M., Ghalyoun, S., Hajah, A., & Ongun, B. (2021). Attitude towards Organ Donation in North Cyprus. Journal of Medicine and Applied Sciences, 1(2), 40–44. Retrieved from https://medappsci.com/index.php/jmas/article/view/55
License
Copyright (c) 2021 Journal of Medicine and Applied Sciences
This work is licensed under a Creative Commons Attribution-NonCommercial-NoDerivatives 4.0 International License.